Alight your dreams in a full moonlit sky. Soak in the magic of this ancient annual festival where more than 100,000 glowing lanterns take flight in the night sky.
It is said that the first lantern to take the skies was invented during 220-265 AD in a period that is known as the era of the Three Kingdoms - the simplistic "sky lantern" is said to be the godfather of modern hot air balloons. The custom of releasing lanterns into the night sky was bought to Taiwan in the 19th century and celebrated as a lantern festival - traditionally the lanterns were bestowed with wishes of good fortune and desires. The lanterns which sailed serenely through the night sky were thought to bear messages for ancestors and prayers of blessing for the coming year. To this day, the spirit of the Lantern Festival lies in the magic of experiencing the hopes and prayers of many rise as the soft glow of lanterns ascend in the illuminated sky.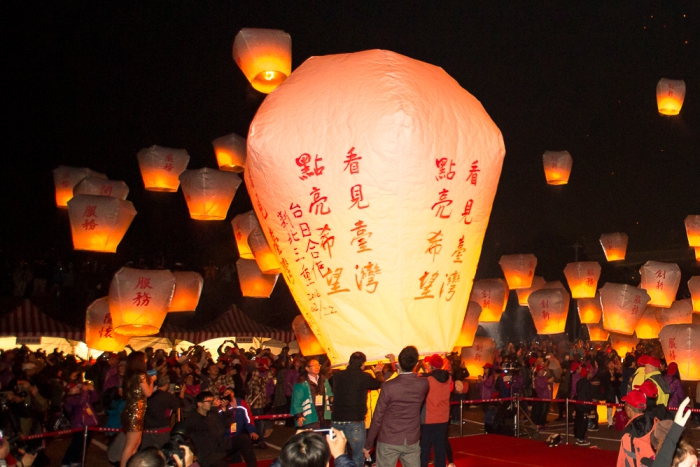 Each year the Lantern Festival is celebrated with riddle contests, carnivals, and folk performances, although the ascent of the inscribed lanterns take centre stage. Pingxi, home to luscious mountains and unimaginable views is the perfect place to experience the lanterns take flight, as they transform into beacons of hopes and dreams in the vast dark sky - the Lantern Festival in Pingxi is an other worldly adventure.