Join Hollywood's biggest celebrities in this well known music festival boasting the biggest names in music.
Coachella had its debut 1999 - 18 years later this world renown music and arts festival continues to thrive each year, boasting the biggest names in music and attracting over 62,000 music lovers from each corner of the globe. The festival features a spectrum of musical genres, ranging from rock to electronic dance and takes place in Indio, in the dry dessert of Colorado. Not only does the festival offer a star studded line-up of musicians, interactive sculptures and art installations also feature in this sensational event and are growing in size and outrageousness each year. For those in search of something different to car or tent camping, the venue offers spacious Tee Pee style outdoor tents propped up beside the serene Lake Eldorado. For the foodie, the festival is well equipped with over 100 vendors and restaurants serving authentic street food to satisfy the hunger for any cuisine whether it be rustic pizza, or fragrant curries - veggie and vegan fare is also on offer.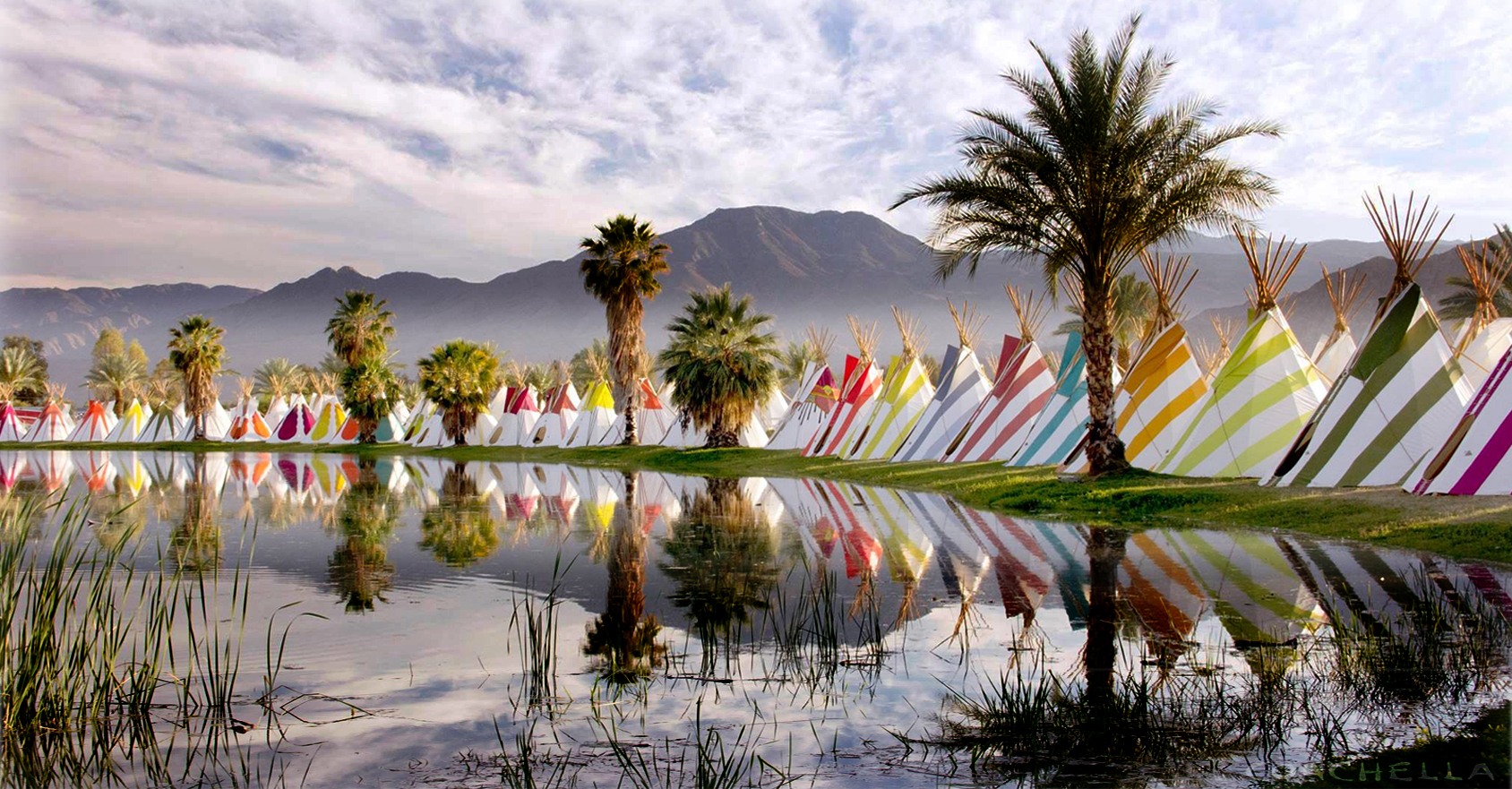 Forget about the rain and muddy conditions at Glastonbury, sunny Coachella is the way to go. For the ultimate music lover and party goer this thrilling festival says it all.